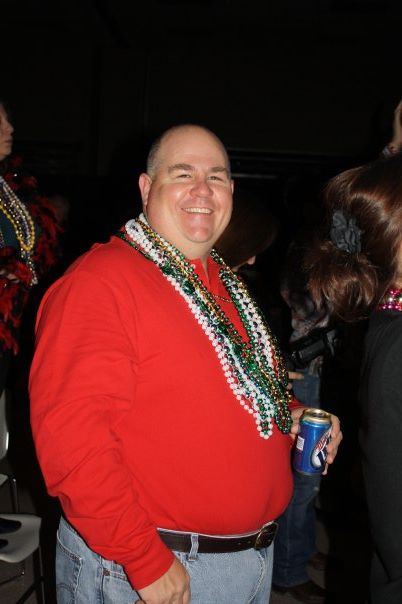 My Story
My name is Chris Pruitt.
Just a few years ago, I was a very different person.
The world revolved around me.  I was very selfish.  I was both an absentee father and husband.  Only in matters concerning business would I ever step out of my comfort zone.  I weighed about 350 pounds.  I ate unhealthy food and I never exercised.  My usual routine was wake up at 530am, shower, eat, get to work by 7am, work until 6pm or 7pm at night, drive home, eat, watch TV and then go to bed.  On the weekend, I played golf on Saturday and Sunday.  When I was not golfing I slept, ate or watched TV.  I had a very exact routine. Sound familiar?
I lived in a zero-sum world.  In other words, in order for me to progress in one area I felt I had to go backwards in another.  My world was one of extremes.  I had no concept of balance in my life and my life was a house of cards.
In May of 2011 the cards came crashing down.  My daughter was having some health issues.  Her doctor sent us over to the children's cancer center in Boise to rule a few things out.  Three days later she was in surgery having a port put in her chest that would be used to deliver chemotherapy for the next 3-years.
Then in July of 2012 the other shoe fell.  My friend, and the C.E.O. of the company where I worked unexpectedly died.  The story I was told was he went to get his wife a drink, came back and dropped.  He was only a few years older than me and seemed to be in much better shape in terms of health than I was at the time.
These two events shook me to the core.  First, I understood the importance of health.  Second, I realized my own mortality and that I better get busy living.
It was time to change.  It was time to try new things and step outside of my comfort zone.
That is exactly what I did.